The Natural Cookery offers cooking classes that are designed to teach one to prepare a health-supportive whole foods cuisine that embraces a macrobiotic and nutritional style. Techniques use both vegetarian and traditional ingredients, many of which are grown on site in our gardens.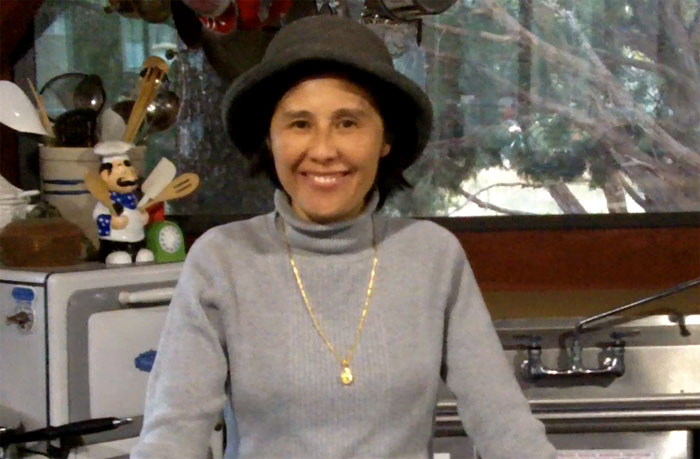 Pearl's Gourmet Kitchen

Imagine yourself here under Pearl's watchful eye as you learn new cooking skills with an emphasis on nutrition and taste. While others understand the principles of a healthful cuisine, Pearl combines that knowledge with an uncommon ability to turn the ordinary into extraordinary.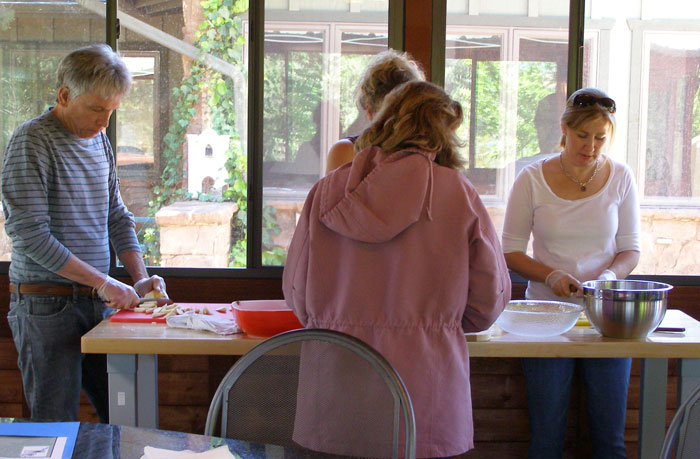 Nutritious Made Delicious

Pearl came to Sedona in 1991 to open Thai Spices Natural Foods Restaurant putting into practice the healthful properties of Macrobiotic foods with the richly flavorful nature of Thai cuisine. She has been developing her technique for 18 successful years.

"We are open to and seeking information whether it comes from conventional, scientific or Macrobiotic studies", says Pearl. "My personal studies and experiences and the experiences of others are all important… We continue to promote this open exchange in our daily lives".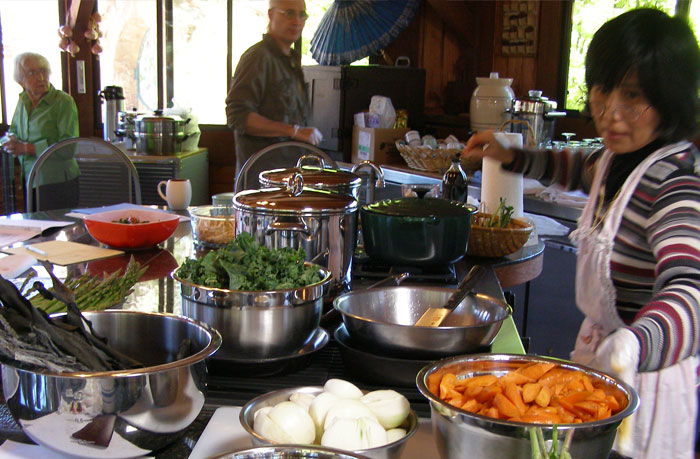 Macrobiotic Cooking - What Is It and Why Is It Important?

A Macrobiotic diet is a low fat, high fiber, complex carbohydrate diet.
In short, its purpose is to bring the body into balance by eating whole food grown in season. To supplement the diet, classes will discuss food chemistry and digestion.
Class Offerings
Nutritious and Delicious
Macrobiotic and Nutritional Cooking
Understand that the Macrobiotic diet is not static; it is adapted to each individual's present condition and needs. It is a low fat, low protein, high fiber, and high complex carbohydrate diet. Its purpose is to bring the body into balance with natural whole foods for a healthful lifestyles.
Cooking with Whole Foods
Learn how to incorporate whole grains, a large variety of fresh vegetables (for a complex of colors) with sea vegetables, beans and fresh fish. Create a balanced and healthful meals to nourish yourself and others. Discover the healing power of food !
Intuitive Cooking... Throw-away the Cook Book!
Just use your five senses; smell, touchsight, hearing and taste, and ask yourself: "What do I want to cook?" An easy way to improve your health and well being.
Unique, Individualized Hands-on Cooking
Quick Cooking
Learn how easy it is to prepare nutritious, delicious meals that will nourish your healthiful  life.
Stress Free Cooking
Delicious and nourishing meals can be prepared in a relaxed and flexible manner with just about any foods within your reach.
Classes change with the season, so please contact us for updated information.